Main content start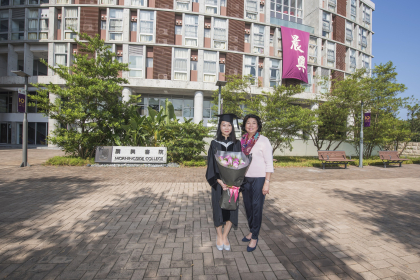 "Receiving the scholarship encouraged me to study harder and to explore...
Sustaining the Morningside Experience
A transformative residential college experience happens when a small group of talented students from around the globe comes together for four short years in a very special place. That special place for us is Morningside College.
At Morningside, Physics students play the piano, artists study Accountancy, Law students sing, violinists pursue Medicine, Economics students compose poetry, photographers study Engineering. We at Morningside promote compelling experiences outside the classroom so that students can be more engaged and motivated in the classroom. Your gift to Morningside College ensures that this transformative experience is affordable and accessible for all deserving students.
We appreciate each and every gift. All gifts, regardless of size, make a difference to Morningside. If we can help you find the right opportunity, please contact us at morningside@cuhk.edu.hk.