Main content start
Warden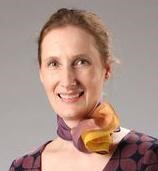 Ann Huss​
Tel: 3943.1406
Email: mcwarden@cuhk.edu.hk
Professor Ann Huss received her BA in Political Science and Chinese Studies from Wellesley College and PhD in Chinese Literature from Columbia University. Fluent in Putonghua, Ann brings a wealth of experience in classroom teaching, program design and administration, curriculum development, and strategic planning to Morningside. Before coming to Hong Kong, Ann taught at Columbia, Colgate University, and at her alma mater, Wellesley. From 2006 to 2011, she served as Assistant Professor and later, Associate Director, of the Centre for East Asian Studies at CUHK, where she directed the BA and MA in Chinese Studies Programs and taught courses on Chinese film and literature. Ann has been a Fellow in the National Committee on US-China Relations Public Intellectuals Program and her translation work has been supported by a PEN Translation Grant.
Senior College Tutor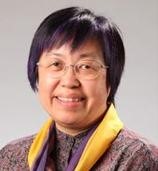 Janny M. Y. Leung​
A former Deputy Master, Dean of Students, and Warden of Morningside College, Janny Leung is the current Master of Shaw College at CUHK-Shenzhen. Prior to this, she was a Professor in the Systems Engineering and Engineering Management Department. She obtained an S.B. in Applied Mathematics from Radcliffe College, Harvard University, a B.A. in Mathematics from Oxford University and a Ph.D. in Operations Research from the Massachusetts Institute of Technology. Before returning to Hong Kong, Professor Leung was a faculty member at Yale University and the University of Arizona.
Resident Tutors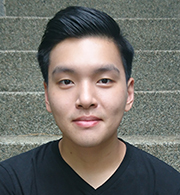 Tsao Hsi En, Shane
Responsible for: 2/F, Maurice R. Greenberg Building
Biochemistry, MPhil-PhD Year 2
Hi, everyone! It is my pleasure to join Morningside as a resident tutor and meet all of you from around the world! Born and raised in Taiwan and educated in an American international high school and CUHK, I have a diverse upbringing and enjoy making friends with different cultural backgrounds! University life can be both colorful and challenging, and I hope together we can make Morningside your home where we share fellowship and a sense of belonging! I like sports, gym, music, and movies! Please feel free to come find me if you have any questions or simply want to chat! I wish you all a wonderful stay at Morningside and a fruitful university life!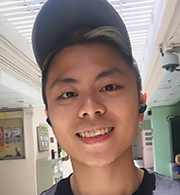 Tsoi Kwok Kwan, David
Responsible for: 3/F, Maurice R. Greenberg Building
Anthropology, MPhil Year 2
Hey folks, welcome to Morningside : ) Born and raised in Hong Kong and graduated from CUHK with my bachelor's degree in Anthropology, I genuinely enjoy learning about different cultures and making friends from various backgrounds. I like the gym, pop music, politics (sex/gender esp.), and traveling. Just drop by whenever you want to talk! From my experiences of community building, I find it crucial not only to respect diversity in forms of ethnicity, gender, sexuality, religion, accessibility to facilities, class, political views, etc., but also for members to consciously create a safe space for truthful communication for the sake of mutual understanding. Morningside has been renowned for accommodating residents from all around the globe. Let's bear an open mind and empower ourselves and others with acceptance, empathy, and solidarity. I am sure y'all will have a culturally diverse year of college life ahead!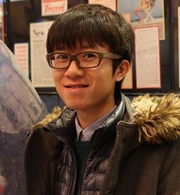 Zhu Jiageng, Rocky
Responsible for: 3/F, Maurice R. Greenberg Building
Geography and Resource Management, PhD Year 2
Greetings to all Morningsiders! It's my great pleasure to continue to serve at the Morningside hostel. I am originally from Beijing, and now a second year PhD student at the Geography Department concentrating on urban planning and heritage conservation. I graduated from the same department 6 years ago and then completed a Master Programme in historic preservation planning in the US. I enjoy traveling, hiking, exploring cities and listening to music. I am also a big fan of Japanese and Scandinavian cultures. Please always feel free to come over to say hi and share your ideas or concerns. I look forward to seeing all of you and trying my best to make the hostel and the college a better place!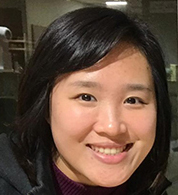 Chu Wing Ping, Louise
Responsible for: 4/F, Maurice R. Greenberg Building
Master in Clinical Psychology, Year 2
Hello, everyone! It is my pleasure to become one of the Morningsiders!
I obtained my Bachelor of Social Sciences (Major in Psychology and Counselling) from the University of Hong Kong. After working for a few years, I am delighted to be at the university again to pursue my master degree. Undergraduate study is a lifetime experience and a critical period for personal development. I hope you all enjoy your time here and gain the fullest like I did during my undergraduate study. As a Clinical Psychologist trainee, I am more than happy to share your stories, thoughts and feelings. Please feel free to let me know when you need someone to listen, to support, or simply be there for you.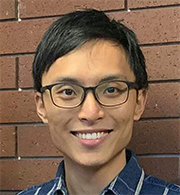 Nim Yap Shing, Asa
Responsible for: 2-4/F, Tower Block
PhD in Biochemistry, Year 6
Welcome to Morningside! This community is full of excitement, chances, challenges and inspiration. As a local student, I really enjoyed my time here meeting many fascinating young people. I have spent my whole Bachelor and PhD in Morningside. Biochemistry was not my cup of tea, but interestingly, I am about to finish my PhD degree in Biochemistry. I think it was all because the senior morningsiders set a good example of "work hard, play hard", and it really helped me. I hope that I can help the students in return. My postgraduate study focused on the maturation pathway of urease in H. pylori, from the perspective of how the protein structures relate to their functions. In my spare time, I like playing basketball, listening to music, reading comics, cooking and handcrafting. Being influenced by anime "Hikaru no Go", I have been playing Go for some years. If you see me, please don't hesitate to say hi. I am much warmer than my face suggests!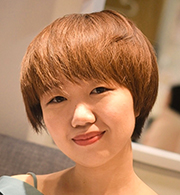 Sheng Kairui, Carrie
Responsible for: 5-6/F, Tower Block
Master in Social Work, Year 2
Welcome to Morningside College! I am so lucky to be your resident tutor and I hope we can spend nice time together in Morningside. I'm from Harbin, a city with snow and delicious food. Besides, I love movies, music, taking photos and travel very much. I really enjoy the multicultural atmosphere of Hong Kong and Morningside College. I can speak Mandarin, Cantonese and English. As a Social Work student, I am always looking forward to sharing your story or anxieties. I hope you can enjoy your trip in Morningside and keep learning your whole life. Hope you can always do what you like and be the one you want to be.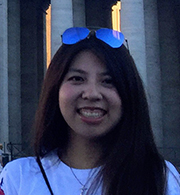 Choy Man Huen, Victoria
Responsible for: 7-8/F, Tower Block
Orthopaedics and Traumatology, PhD Year 3
Dear Moningsiders, a warm greeting to you all! I graduated from the department of Biochemistry at CUHK and am currently pursuing a PhD degree in Orthopaedics and Traumatology. Having lived in the university for the past 6 years, I am more than delighted to share my past experiences and interesting moments with you. University is a place where you pursue knowledge, participate in a diversity of activities, and most importantly, learn about what you want to be in life. Let's take on challenges, don't give up and grow through life. Apart from my studies, I love doing sports, singing and making desserts in my spare time. I am also a great listener and love meeting new friends, so please stop by and say Hi whenever you see me around. Hope you enjoy your college life and I am looking forward to meeting you all!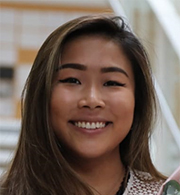 Chan Sze Wing, Sarah​
Responsible for: 9-10/F, Tower Block
Master in Architecture, Year 1
Hi everyone, my name is Sarah and I am a year one Master of Architecture student. I am so happy to be part of Morningside's family, and also thrilled to meet everyone! I also graduated from CUHK with a bachelor degree in Architecture. Therefore I really do consider CUHK my home as I have spent so much time here and will have more years to come as well! Having studied in the UK for six years in secondary school, I enjoy learning about different cultures and making friends with various cultural backgrounds! Beside Architecture, I am also super into any sports and outdoor activities, but my ultimate favourite is scuba diving, because I feel being under water is like entering a different world, and at the same time there's so much to discover! Please feel free to talk to me about anything or join me on my adventures.
College Office
Master's Office
Joyce Tang
Personal Assistant to the Master
Tel: 3943.1404
Email: joycet@cuhk.edu.hk
Admissions, Scholarships, Bursary & Exchange Affairs
Agnes Fung
Executive Officer
Tel: 3943.4742
Email: agnesfung@cuhk.edu.hk
Gill Leung
College Project Executive
Tel: 3943.1401
​Email: gillleung@cuhk.edu.hk
Emma Lee
General Clerk
Tel: 3943.1409
Email: emmalee@cuhk.edu.hk
Alumni & Development Affairs
Michelle Leung
Advancement Manager
Tel: 3943.4741
Email: mleung@cuhk.edu.hk
Bonnie Chan
College Project Executive
Tel: 3943.4747
Email: bonniechan@cuhk.edu.hk
Irean Yip
General Clerk
Tel: 3943.1406
Email: ireanyip@cuhk.edu.hk
General Education & Residential Affairs
Brian Lee
Executive Officer
Tel: 3943.1405
Email: brian.lee@cuhk.edu.hk
Hazel Sin
College Project Executive
Tel: 3943.1407
Email: hazelsin@cuhk.edu.hk
Carmen Lam
General Clerk
Tel: 3943.3963
Email: carmen.lam@cuhk.edu.hk
Edith Wong
General Clerk
Tel: 3943.5937
Email: edithwong@cuhk.edu.hk