Main content start
Warden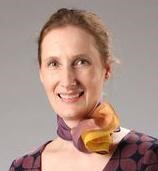 Ann Huss​
Tel: 3943.1406
Email: mcwarden@cuhk.edu.hk
Professor Ann Huss received her BA in Political Science and Chinese Studies from Wellesley College and PhD in Chinese Literature from Columbia University. Fluent in Putonghua, Ann brings a wealth of experience in classroom teaching, program design and administration, curriculum development, and strategic planning to Morningside. Before coming to Hong Kong, Ann taught at Columbia, Colgate University, and at her alma mater, Wellesley. From 2006 to 2011, she served as Assistant Professor and later, Associate Director, of the Centre for East Asian Studies at CUHK, where she directed the BA and MA in Chinese Studies Programs and taught courses on Chinese film and literature. Ann has been a Fellow in the National Committee on US-China Relations Public Intellectuals Program and her translation work has been supported by a PEN Translation Grant.
Senior College Tutor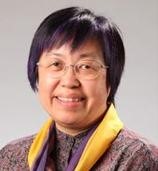 Janny M. Y. Leung​
A former Deputy Master, Dean of Students, and Warden of Morningside College, Janny Leung is the current Master of Shaw College at CUHK-Shenzhen. Prior to this, she was a Professor in the Systems Engineering and Engineering Management Department. She obtained an S.B. in Applied Mathematics from Radcliffe College, Harvard University, a B.A. in Mathematics from Oxford University and a Ph.D. in Operations Research from the Massachusetts Institute of Technology. Before returning to Hong Kong, Professor Leung was a faculty member at Yale University and the University of Arizona.
Resident Tutors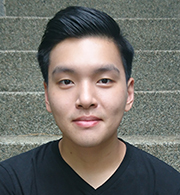 Tsao Hsi En, Shane
Responsible for: 2/F, Maurice R. Greenberg Building
Dept/Year: Biochemistry/MPhil-PhD Year 1
Hi, everyone! It is my pleasure to join Morningside as a resident tutor and meet all of you from around the world! Born and raised in Taiwan and received education in American international high school and CUHK, I have a diverse upbringing and enjoy making friends with different cultural backgrounds! University life can be both colorful and challenging, and I hope together we can make Morningside your home where we share fellowship and a sense of belonging! I like sports, gym, music, and movies! Please feel free to come find me if you have any questions or simply want to chat! I wish you all have a wonderful stay at Morningside and a fruitful university life!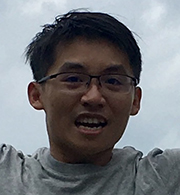 Fong Chi Shun, Gary
Responsible for: 3/F, Maurice R. Greenberg Building
Dept/Year: Department of Government and Public Administration
Dear Morningsiders, nice to meet you all! I am a graduate of CUHK and I am now teaching at the Department of Government and Public Administration. I love hiking, playing badminton, Chinese calligraphy, history, studying European languages, and many more. You are more than welcome to chat with me when you are free.
Hong Kong is an international city with deep connections with places around the world. It is very modernized, but it is also a city where you could discover relics of waves of globalization. The Morningside College is the miniature of Hong Kong, as we have students from coming different parts of the world. I am sure you will have lots of cultural encounters. I hope all of you will enjoy the life in the Morningside College.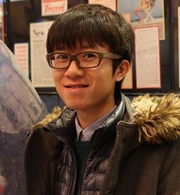 Zhu Jiageng, Rocky
Responsible for: 3/F, Maurice R. Greenberg Building
Dept/Year: Geography and Resource Management/PhD, Year 1
Greetings to all Morningsiders! It's my great pleasure to continue to serve at the Morningside hostel. I am originally from Beijing, and now a first year PhD student at the Geography Department concentrating on urban studies, planning and heritage conservation. I graduated from the same department 5 years ago and then completed a Master Programme in historic preservation in the US. I enjoy traveling, hiking, exploring cities and listening to music. I am also a big fan of Japanese and Scandinavian cultures. Please always feel free to come over and say hi, and share your ideas or concerns. I look forward to seeing all of you and trying our best to make the hostel and the college a better place!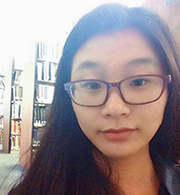 Li Wei
Responsible for: 4/F, Maurice R. Greenberg Building
Dept/Year: Fine Arts/MPhil, Year 1
Welcome to the Morningside family! Here, we support and care for each other like brothers and sisters. I am so happy that you are one of us now. I, myself, am a native CUHK girl. Having spent my undergraduate years in Centre for China Studies, I am currently studying History of Chinese Art in the Department of Fine Arts. Art, in my opinion, is the best form of healing. I hope that the time we spend together as Morningsiders shall be, indeed, a work of art that brings you joy, wellness, and a sense of contentment for college life.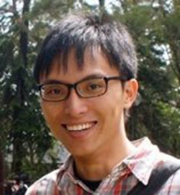 Nim Yap Shing, Asa
Responsible for: 2-4/F, Tower Block
Dept/Year: PhD in Biochemistry, Year 5
Morningside is full of excitement, chances, challenges and inspiration. I enjoyed exposing myself to different people, by which new ideas and culture can be formed. So, open your mind, embrace everything here and give all you can for YOUR regretless U-life. But do not forget to strike a balance among different aspects of your life, build your interpersonal network and skill set for your career. We all face challenges, void, confusion, and all other kinds of bad things, but I believe there is always someone wants to listen to your story and offer you a helping hand. So, I am here for you, and so are other resident tutors! Perhaps you will find me look unfriendly and distant when I do not smile, but I am really warm-hearted, trust me. Among my interests, I particularly love basketball, Go and protein sciences. Please feel free to talk to me! I am more than happy to share my story with you and learn about yours.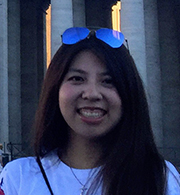 Choy Man Huen, Victoria
Responsible for: 7-8/F, Tower Block
Dept/Year: Orthopaedics and Traumatology/PhD Year 2
Dear Moningsiders, a warm greeting to you all! I graduated from the department of Biochemistry at CUHK and am currently pursuing a PhD degree in Orthopaedics and Traumatology. Having lived in the university for the past 6 years, I am more than delighted to share my past experiences and interesting moments with you. University is a place where you pursue knowledge, participate in a diversity of activities, and most importantly, to learn about what you want to be in life. Let's take on challenges, don't give up and grow through life. Apart from my studies, I love doing sports, singing and making desserts in my spare time. I am also a great listener and love meeting new friends so please stop by and say Hi whenever you see me around. Hope you all enjoy your college life and I am looking forward to meeting you all!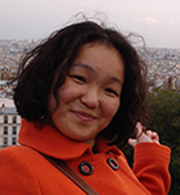 Xu Lufan, Lufan
Responsible for: 9-10/F, Tower Block
Dept/Year: Music/PhD Year 6

Hello everyone! I am thrilled to join the Morningside family, and look forward to meeting students from all over the world. Having been a frequent traveller and lover of music, I realize that music can be a universal language to make new friends. I also enjoy reading, writing, swimming, and experimenting with fancy cooking in the kitchen. I speak Mandarin, English, Cantonese, German and French, so feel free to talk to me in any language you are comfortable with!
I am sure you will find your college life rewarding, although we all encounter challenges as we face new experiences. Sometimes college life can be full of sunshine, and other times a bit challenging. Gloomy is part of life and necessary for personal growth. No matter rain or shine, I will be an attentive listener and friend, and always have your best interest at heart.
College Office
Master's Office
Joyce Tang
Personal Assistant to the Master
Tel: 3943.1404
Email: joycet@cuhk.edu.hk
Admissions, Scholarships, Bursary & Exchange Affairs
Agnes Fung
Executive Officer
Tel: 3943.4742
Email: agnesfung@cuhk.edu.hk
Gill Leung
College Project Executive
Tel: 3943.1401
​Email: gillleung@cuhk.edu.hk
Alumni & Development Affairs
Michelle Leung
Advancement Manager
Tel: 3943.4741
Email: mleung@cuhk.edu.hk
Bonnie Chan
College Project Executive
Tel: 3943.4747
Email: bonniechan@cuhk.edu.hk
Irean Yip
General Clerk
Tel: 3943.1406
Email: ireanyip@cuhk.edu.hk
General Education & Residential Affairs
Brian Lee
Executive Officer
Tel: 3943.1405
Email: brian.lee@cuhk.edu.hk
Hazel Sin
College Project Executive
Tel: 3943.1407
Email: hazelsin@cuhk.edu.hk
Carmen Lam
General Clerk
Tel: 3943.3963
Email: carmen.lam@cuhk.edu.hk
Edith Wong
General Clerk
Tel: 3943.5937
Email: edithwong@cuhk.edu.hk