Main content start
Warden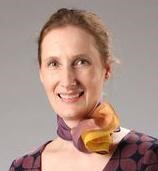 Ann Huss​
Tel: 3943.1406
Email: mcwarden@cuhk.edu.hk
Professor Ann Huss received her BA in Political Science and Chinese Studies from Wellesley College and PhD in Chinese Literature from Columbia University. Fluent in Putonghua, Ann brings a wealth of experience in classroom teaching, program design and administration, curriculum development, and strategic planning to Morningside. Before coming to Hong Kong, Ann taught at Columbia, Colgate University, and at her alma mater, Wellesley. From 2006 to 2011, she served as Assistant Professor and later, Associate Director, of the Centre for East Asian Studies at CUHK, where she directed the BA and MA in Chinese Studies Programs and taught courses on Chinese film and literature. Ann has been a Fellow in the National Committee on US-China Relations Public Intellectuals Program and her translation work has been supported by a PEN Translation Grant.
Resident Tutors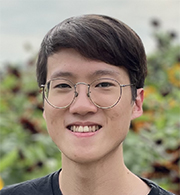 Chaichon Wongkham, Poh
Responsible for: 2/F, Maurice R. Greenberg Building
Dept/Year: Computer Science and Engineering, MPhil Year 1
Hello everyone, I am Poh from Thailand, currently a first-year MPhil student in Computer Science. Originally a Morningsider in my undergraduate years, I am very excited to continue being a part of the Morningside family, to keep meeting a diverse group of interesting people. I spend a large part of my time playing music and love anything adventurous e.g. food hunts, exploring cities, and outdoor activities. I believe college life should be rich and meaningful and I would love to help you achieve that. Please feel free to come chat and share!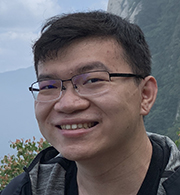 Hu Yang, Yang
Responsible for: 2/F, Maurice R. Greenberg Building
Dept/Year: Communication, PhD Year 5
Hi everyone! I am so glad to be part of the Morningside RT team. I am now a PhD candidate in the School of Journalism and Communication, and my research mainly focuses on news audience analysis and media sociology. In addition to struggling for papers, I do have several hobbies. I love cooking, watching movies, photography, and travelling. I am also quite interested in exploring the mountains and islands in Hong Kong. Moreover, I enjoy talking to people and exchanging fresh insights and fun stories. Feel free to approach me if you have something to share or if you encounter any difficulty. I would be very willing to listen, to help, and to join you in activities. Looking forward to meeting you all and hope we will experience a wonderful and fruitful hostel life together!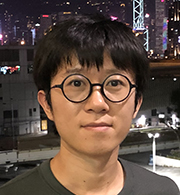 Zhu Jiageng, Rocky
Responsible for: 3/F, Maurice R. Greenberg Building
Dept/Year: Geography and Resource Management, PhD Year 4
Greetings to all Morningsiders! It's my great pleasure to serve as a resident tutor at the Morningside hostel with a group of enthusiastic folks that endeavor to make the hostel a better place for everyone. I am originally from Beijing, and graduated from the geography department of CUHK before completing my master degree in historic preservation planning in the US. I am now working on my doctoral degree with a focus on industrial heritage conservation and its relation with nation building and identity formation in Japan. Besides loving Japanese culture, I enjoy traveling, hiking, jogging and exploring cities. Please always feel free to come over to say hi and share your thoughts or concerns. I look forward to seeing all of you.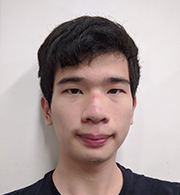 Jong Tak Chu, Benjamin
Responsible for: 3/F, Maurice R. Greenberg Building
Dept/Year: Biology, MPhil-PhD Year 3
Hello everyone! It's nice to be a Resident Tutor at Morningside College and to meet you all. I was born and raised in Hong Kong and graduated from CUHK. Now, I am a PhD student in Biology, concentrating on conservation of coral communities in Hong Kong. I love outdoor activities and exploring wildlife. I would love to show you the fascinating wildlife in Hong Kong. I also enjoy watching movies from different cinematic traditions. Feel free to come and have a chat with me! I love chatting with people from different cultural backgrounds. I can't wait to meet you all! Wish you guys all the best with your hostel life!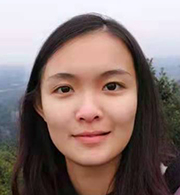 Liu Taolin, Taolin
Responsible for: 4/F, Maurice R. Greenberg Building
Dept/Year: Religious Studies, MPhil Year 1
Hello everyone and welcome to Morningside! My name is Taolin, a first-year MPhil student in religious studies. I graduated from CUHK as an undergraduate student majoring in Contemporary China studies. I was born in Fengshun county, a small town in eastern Guangdong, raised in Shenzhen, and studied in the United States for high school. I have always been curious about understanding different cultural and religious traditions around the world. In my spare time, I enjoy reading books about religious studies, philosophy, and education, listening to podcast and indie music, hiking, and cooking. I'm glad that you have decided to join the Morningside family. Please do not hesitate to reach out to me if you have any concerns about college life!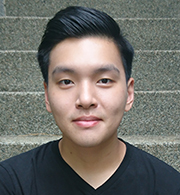 Tsao Hsi En, Shane
Responsible for: 2-4/F, Tower Block
Dept/Year: Biochemistry, MPhil-PhD Year 4
Hi, everyone! It is my pleasure to join Morningside as a resident tutor and meet all of you from around the world! Born and raised in Taiwan and educated at an American international high school and CUHK, I have a diverse upbringing and enjoy making friends with different cultural backgrounds! University life can be both colorful and challenging, and I hope together we can make Morningside your home where we share fellowship and a sense of belonging! I like sports, gym, music, and movies! Please feel free to come find me if you have any questions or simply want to chat! I wish you all a wonderful stay at Morningside and a fruitful university life!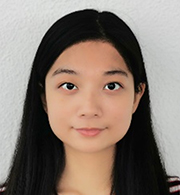 Lam Ying Yi, Zoe
Responsible for: 5-6/F, Tower Block
Dept/Year: Biochemistry, PhD Year 1
Hi everyone! Welcome to Morningside College! I am Zoe. It's my pleasure and privilege to join the Morningside family. I was born and raised in Hong Kong. I am currently a year-one Ph.D. student studying biochemistry. Before joining CUHK, I was a student in HKUST, and I got my bachelor's degree in biological science there. I love watching movies (especially horror movies :)), hiking, and cycling. Being a resident tutor is a purposeful and challenging mission for me, yet what fascinates me most is the chance to get in touch with students from different countries and backgrounds. As your RT, I hope to help you build a better and fruitful life in Morningside College and the university. Do not hesitate to talk to me or text me whenever you need to! Looking forward to seeing you all!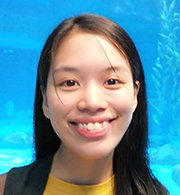 Luk Ching Yee, Christina
Responsible for: 7-8/F, Tower Block
Dept/Year: PhD in Molecular Biotechnology, Year 2
Welcome to friends from all around the globe! I hope you all will find Morningside a nice place to reside, to learn and to make friends. My name is Christina. I am happy to be your resident tutor and I am so excited to meet you all. As a local student, I seize every opportunity to reach out to the world in my university life. I have been a volunteer in Turkey and an intern at a law firm in the United States. It is thrilling to be exposed to cultural diversity. And I am so lucky that every person that I met during the journey has been so inspiring to me. I think it would be great if I could do so in return to you all. Besides travelling, I also love to do sports like swimming, hiking and especially scuba diving. It is always amazing to be surrounded by the chill seawater and to explore in the blue world. It would be my pleasure to help when you are in need. Please don't hesitate to come over and share your stories. Let's be an inspiration for each other and I wish you a fruitful life in University.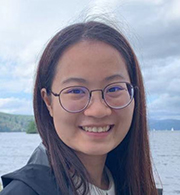 Responsible for: 9-10/F, Tower Block
Dept/Year: Biomedical sciences, MPhil-PhD Year 1
Hello everyone, welcome to Morningside! My name is Eileen and I am a year 1 MPhil-PhD student in the biomedical sciences. Having been studying biomedical sciences for 4 years in CUHK, I guarantee you that your university life in CUHK will be fruitful. I took part in choir, joined voluntary activities to teach kids sciences and went abroad for scientific research exchange. Thanks to these experiences, I found myself passionate in biomedical research. Now, I am working on the mechanism of neural crest cell migration. In leisure time, I enjoy reading and watching films. I also love travelling and learning new languages. Please do not hesitate to share your thoughts or concerns with me. I look forward to meeting you all!
College Office
College Secretary
Harriet Ng
Tel: 3943.1402
Email: harrietng@cuhk.edu.hk
Master's Office
Joyce Tang
Personal Assistant to the Master
Tel: 3943.1404
Email: joycet@cuhk.edu.hk
Admissions, Scholarships, Bursary & Exchange Affairs
Agnes Fung
Executive Officer
Tel: 3943.4742
Email: agnesfung@cuhk.edu.hk
Gill Leung
College Project Executive
Tel: 3943.1401
​Email: gillleung@cuhk.edu.hk
Alumni & Development Affairs
Venice Fong
Advancement Manager
Tel: 3943.4741
Email: venicefong@cuhk.edu.hk
Ming Lee
College Project Executive
Tel: 3943.4747
Email: minglee@cuhk.edu.hk
Coco Chan
Project Assistant
Tel: 3943.5103
Email: cocochan@cuhk.edu.hk
General Education & Residential Affairs
Brian Lee
Executive Officer
Tel: 3943.1405
Email: brian.lee@cuhk.edu.hk
Hazel Sin
College Project Executive
Tel: 3943.1407
Email: hazelsin@cuhk.edu.hk
Michelle Chan
General Clerk
Tel: 3943.5937
Email: mywchan@cuhk.edu.hk
Carmen Lam
General Clerk
Tel: 3943.3963
Email: carmen.lam@cuhk.edu.hk