Main content start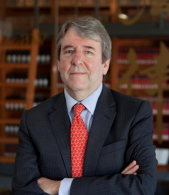 Christopher Gane
Professor Christopher Gane was the Deputy Master of Morningside College from June 2017 to July 2019. He had been the Acting Master for a substantial period of time before the arrival of the new Master despite his busy role as the Dean of the Faculty of Law of CUHK. During his tenure, he has made exceptional contribution to the College.
Professor Gane retired from CUHK in September 2019 after serving as the Dean of the Faculty of Law for eight years and is now an Emeritus Professor. Prior to coming to CUHK he held the Chair of Scots Law at the University of Aberdeen where he was Dean of the Faculty of Law from 1995 to 2000. In 2004 he was appointed University Vice-Principal (Pro Vice-Chancellor) and in 2008 he was appointed Head of the College of Arts and Social Sciences (which comprised the Schools of Business; Divinity, History and Philosophy; Education; Language and Literature; Law; Social Sciences).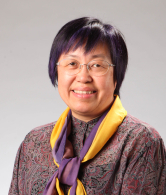 Janny Leung May-yee
Professor Janny Leung was one of the founding members of Morningside College. She was the first Deputy Master and Dean of Students (August 2009 – July 2016) and Warden (September 2011 – July 2016). She was instrumental in shaping the Morningside culture and championed the diversity Morningside is known for. Morningside College dedicated a tutorial room in recognition of her enormous service as well as her generous donation to the College in 2017. The room was named the Leung Yee Tak Tong Room in honour of her parents.
Professor Leung is currently the College Master of Choi Kai Yau College at University of Macau. Prior to this, she was a Professor in the Systems Engineering and Engineering Management Department at CUHK and the Master of Shaw College at CUHK Shenzhen. She obtained an S.B. in Applied Mathematics from Radcliffe College, Harvard University, a B.A. in Mathematics from Oxford University and a Ph.D. in Operations Research from the Massachusetts Institute of Technology. Before returning to Hong Kong, Professor Leung was a faculty member at Yale University and the University of Arizona.