Main content start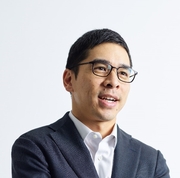 Adriel Chan
Adriel Chan is Vice Chair of Hang Lung Group and Hang Lung Properties, overseeing Development and Design, Project Management, and Cost & Controls. He chairs the Sustainability Steering Committee and is a member of the Enterprise Risk Management working group, among other responsibilities.
He joined Hang Lung in 2010 and has held roles in finance, leasing, and project management. He was appointed to the board as Executive Director in 2016 before taking up his current position in 2020.
Adriel is a member of the Executive Committee of the Real Estate Developers Association of Hong Kong, and sits on the School Advisory Council of Hong Kong University of Science & Technology (HKUST) Business School, as well as the Committee of Overseers of Morningside College at the Chinese University of Hong Kong.
He speaks regularly at industry conferences such as MIPIM, Urban Land Institute, Guandian, and International Council of Shopping Centers, and has also spoken for JP Morgan, University of Southern California (USC), Asia Society, and The Founders Forum, among others.
Adriel holds an EMBA jointly awarded by the Kellogg School of Management at Northwestern University and the HKUST, and a Bachelor of Arts degree in International Relations from the USC.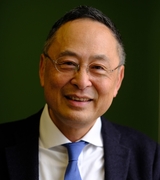 Gerald L. Chan
Gerald Chan is the co-founder of Morningside, a private investment group with venture capital, private equity and property investments.
Combining his training in science and experience in investments, Gerald has led the start-up of many biotechnology companies. His investments enabled many pioneering technologies in oncology including oncolytic viruses (Biovex, DNATrix), immuno-oncology (Aduro), novel cytotoxic agents (Nucana), modified tumor microenvironment (Vigeo) and novel targets for therapeutic intervention (CellCentric, K-Gen). Investments in the infectious disease area include novel antibiotics (MicuRx, Artugen), prophylactic vaccines (Matrivax) and antiviral small molecule drugs (Atea). Other investments cover the therapeutic areas of metabolic diseases (CVI, Alms), autoimmune diseases (Kezar), CNS disorders (Orthogonal, Pinteon, Cognito, Cognoa, Amylyx), and rare orphan diseases (Stealth, Apellis).
Gerald is a member of Harvard University's Global Advisory Council, the Dean's Board of Advisors of the Harvard T.H. Chan School of Public Health and the Harvard China Fund. He chairs the Overseers Committee of the Morningside College of Chinese University of Hong Kong and the Innovation Advisory Committee of the Wellcome Trust in London.
Gerald received his BS and MS degrees in engineering from UCLA, his Master's degree in medical radiological physics and Doctor of Science degree in radiation biology from Harvard University. He did his post-doctoral training at the Dana-Farber Cancer Institute. The Chinese University of Hong Kong, University of Glasgow, Hong Kong University of Science and Technology, Scripps Research Institute and University of Massachusetts Boston have conferred on him honorary degrees. He was elected to an honorary fellowship at Wolfson College of Oxford University.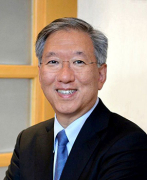 Nelson Chen
Nelson Chen, FAIA FRIBA FHKIA, is Honorary Professor of Architecture and University Honorary Architect at CUHK. He has served the University since 1992 in several teaching and advisory positions including recently as Director of the School of Architecture (2014-19) and Fellow of Morningside College.

Professor Chen has practiced architecture in the US and, since 1987, as Principal Architect of Nelson Chen Architects Ltd in Hong Kong. Born in New York, he was educated at Harvard, receiving the BA degree summa cum laude and MArch degree with distinction as first-ranked graduate in architecture, winning the AIA School Medal. Other academic honours include Phi Beta Kappa, Wheelwright Traveling Fellowship and Knox Fellowship for postgraduate study at Cambridge.

His professional work has been recognized by over 40 major design awards and publication of the monograph Nelson Chen Architects – Context and Community. Under his leadership, Nelson Chen Architects Ltd received the Architecture Firm Award from the American Institute of Architects International Region (2020) and Hong Kong Chapter (1999) in recognition of "overall design achievement that exemplifies the highest standards of the architectural profession."

Professor Chen is an elected Fellow of the American, British and Hong Kong Institutes of Architects as well as founding president of AIA Hong Kong and recipient of its Distinguished Service Award.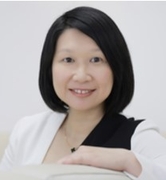 Rossa Chiu
Rossa Chiu is Honorary Professor at the Department of Chemical Pathology and Associate Dean (Development) at the Faculty of Medicine, The Chinese University of Hong Kong. She graduated with first class honours in Bachelor of Medicine and Bachelor of Surgery at the University of Queensland, Australia. She then specialized and became a qualified practitioner in Chemical Pathology and Genetic Pathology in Hong Kong and Australia.
Rossa Chiu developed research interests in the analysis of circulating nucleic acids found in human plasma while pursuing Doctor of Philosophy studies at The Chinese University of Hong Kong. She has made significant contributions to the development of non-invasive prenatal diagnosis which led to the worldwide introduction of maternal plasma DNA tests for Down syndrome screening. She further aims to develop non-invasive blood tests for the early detection of cancer.
Rossa Chiu is an inventor on hundreds of granted patents and was named one of the Top 20 Translational Researchers of 2018 and 2020, selected by Nature Biotechnology. To translate her research findings into clinical tests, Rossa Chiu has founded Xcelom, DRA, Cirina, and Take2.
Rossa Chiu has received awards, including 2016 Croucher Senior Medical Research Fellowship, 2017 Sing Tao Leader of the Year Award in the Commerce & Industry, Finance Category, Leading Woman in STEM 2020 from AmCham Hong Kong, 2020 Asia Impact award from Advance.org, Australian Government and 2022 Outstanding Contributions to Clinical Chemistry in a Selected Area of Research from the American Association of Clinical Chemistry.
Rossa Chiu was Fellow at Morningside College and has formerly served as Honorary Chief of Service of the Department of Chemical Pathology, Prince of Wales Hospital, Hong Kong, President of the Hong Kong Society of Clinical Chemistry, and Secretary to the Board of Directors of the International Society of Prenatal Diagnosis.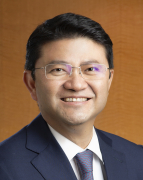 James Lin
Mr. Lin is a partner of Davis Polk & Wardwell, the international law firm. Qualified to practice law in Hong Kong and New York, Mr. Lin has extensive experience advising on some of the most complex equity and debt capital markets and mergers and acquisitions transactions in Asia. He has advised leading new economy companies on their listings on The Stock Exchange of Hong Kong Limited, the Nasdaq Global Market and the New York Stock Exchange.
Mr. Lin holds a number of advisory and public roles. He is a Non-Executive Director of the Hong Kong Securities and Futures Commission. He is also currently serving on the Share Registrars' Disciplinary Committee, Disciplinary Panel A of the Hong Kong Institute of Certified Public Accountants and the Process Review Panel in relation to the Regulation of MPF Intermediaries. He has previously served as a member of the Securities and Futures Appeals Tribunal and the Appeal Panel (Housing).
Mr. Lin attained his J.D. degree from Harvard Law School and A.B. degree from Harvard University. He also received his M.Phil and D.Phil degrees in International Relations from the University of Oxford (St. John's College), where he was a Rotary Scholar.
Mr. Lin is also a Visiting Lecturer of Harvard Law School where he teaches a course on "Entrepreneurship, Venture Capital and Law in China" and serves on the Dean's Asia Leadership Council.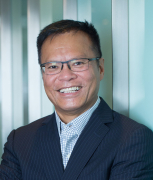 Sebastian Man
Born and raised in Hong Kong, Sebastian Man is the Chairman and CEO of Chung Mei International Holdings Limited. Chung Mei Industries Limited, under the flagship Chung Mei International Holdings Limited, is a manufacturer of small household electrical appliances for major international brands.
Apart from business activities, Sebastian is involved in many community activities. He is particularly dedicated to education. He was the Co-President of the Harvard Business School Association of Hong Kong from 2006 to 2008 and is now a Director of the Association. He served on the Harvard Business School Global Alumni Board from 2012 to 2015. He is currently on the Board of the MIT Corporation Development Committee and the MIT HK Innovation Node Advisory Board. He has served two 6-year terms as trustee of his high school, Cate School, California, USA. He is a Court member of HKU.
Sebastian is an Executive Committee Member of the International Chamber of Commerce (ICC), Hong Kong China Business Council and a director of Pacific Basin Economic Council (PBEC). He is in Vision 2047 Foundation and a Council Member of The Better Hong Kong Foundation. He is also a founding member of HK Professionals and Senior Executives Association.
Sebastian holds a BS and MS in Mechanical Engineering from MIT and an MBA from Harvard Business School.