Main content start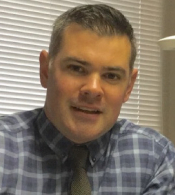 Scott Aubrey
Scott Aubrey is an Assistant Professor in the Department of Curriculum and Instruction, Faculty of Education, and the Deputy Coordinator of the BA (English Studies) and BEd (English Language Education) joint degree programme. Scott received his PhD in Applied Linguistics from the University of Auckland in 2016 and was awarded the Best PhD Thesis Award from the Applied Linguistics Association of New Zealand. Before joining CUHK, he taught for several years at universities in Japan. Scott's research interests include the development of second language motivation, learner engagement, task-based language teaching, and the role of intercultural interaction in language learning.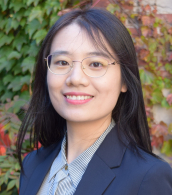 Siying Cao
Siying Cao is an Assistant Professor in the Department of Economics at the Chinese University of Hong Kong. She received her PhD in economics from the University of Chicago in 2021. Her research interests lie in the intersection of law and economics. In particular, she applies novel methods to big data to study regulation, law, and their interactions with firms and the market. In her recent work, she used computational linguistics to explore the role of economic ideas in the U.S. judiciary. She currently teaches courses on economics and data sciences.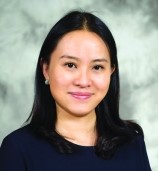 Emily Ying Yang Chan
Professor Chan received academic training in Johns Hopkins University, Harvard School of Public Health, University of Hong Kong, The Chinese University of Hong Kong and London School of Hygiene and Tropical Medicine. She serves as Professor and Assistant Dean, Faculty of Medicine, CUHK; Director, Collaborating Centre for Oxford University and CUHK for Disaster and Medical Humanitarian Response (CCOUC); Co-chairperson, WHO Thematic Platform for Health Emergency & Disaster Risk Management (Health-EDRM) Research Network and WHO COVID-19 Research Roadmap Social Science working group; Visiting Professor, Oxford University Nuffield Department of Medicine; Fellow, Harvard University FXB Center; CEO, GX Foundation. Her research interests include climate change and health, disaster and humanitarian medicine, global and planetary health, Health-EDRM, and remote rural health. Professor Chan also has rich public health frontline experience. Various awards she received include Hong Kong Ten Outstanding Young Persons Award (2004), Ten Outstanding Young Persons of the World Award (2005), UGC Teaching Award (2017), and China's National Teaching Achievement Award (2018).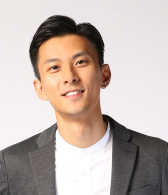 Sam Chan
Sam Chan is Assistant Professor in the School of Journalism and Communication. He coordinates the undergraduate Global Communication programme and leads a research network called Digital Experiences and Relationships (DEAR). He received his PhD from the University of Southern California and his MA from Goldsmiths, University of London. His research explores the intersection between digital media, gender, and culture. He has written extensively on global dating app cultures and teaches courses on critical theories, global media, and interpersonal communication.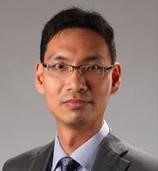 Lawrence Cheung
Professor Lawrence Cheung received his MPhil in Linguistics and MSc in Computer Science from CUHK and his PhD in linguistics from the University of California, Los Angeles (UCLA). Before joining the Linguistics and Modern Languages Department at CUHK, he was involved in a research study on the machine learning approach to computational parsing in English and Chinese. His research interests include syntax, semantics, syntactic typology, and natural language processing.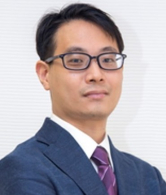 Peter Pak Hang Cheung
Peter is Assistant Dean (Research) and Assistant Professor in Department of Chemical Pathology. He obtained his bachelor's and Master's degrees from Queen's and Western University, Canada, and his doctorate degree from HKU. Peter's research interest focuses on prevention strategies for infectious diseases, receiving numerous awards, including Croucher-Butterfield Scholarship. He has published extensively in the field of infectious diseases, computational, and structural biology in leading international journals, such as Lancet Microbe, BMJ, and Nature Catalysis. Peter has a deep passion in teaching, winning the 2023 Faculty Education Award (CUHK) and appearing regularly in television to teach science to the public.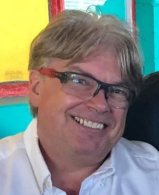 Stephen Dalton
Before joining CUHK as Global Stem Scholar and Professor in the School of Biomedical Sciences, Stephen Dalton (SD) was Professor and "SGRA Chair in Molecular Cell Biology" at the University of Georgia where he was founding Director of the "Center for Molecular Medicine". Originally from the UK, Dr. Dalton received his Ph.D. from the University of Adelaide in Australia, followed by post-doctoral research at the Imperial Cancer Research Fund (later Cancer UK) in London, with Sir Richard Treisman. Following this, SD was appointed as an Assistant Member at the Roche Institute of Molecular Biology (New Jersey, USA), with an academic appointment at Columbia University, New York City. Since then, SD has been involved in graduate and undergraduate teaching and has continued research on the biology of pluripotent stem cells and their use for therapeutic development. The latter includes collaborations with Johnson and Johnson (type 1 diabetes), Nestle' (nutraceuticals) and Viacyte Inc. (type 1 diabetes). Dr. Dalton's research has two objectives; (1) to understand molecular mechanisms of cell fate determination using stem cells as a biological platform, and (2) to develop new therapeutics for the treatment of type 2 diabetes.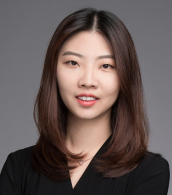 Dou Qi
Qi Dou is an Assistant Professor in the Department of Computer Science & Engineering, and associate member with T Stone Robotics Institute, CUHK. She received postdoctoral research training in the Department of Computing at Imperial College London in UK. Dr. Dou got her Ph.D. degree in Computer Science at CUHK (2018) with an honour of Faculty Outstanding Thesis Award. Her research is at the interdisciplinary area of artificial intelligence and healthcare with an aim to advance disease diagnosis and robot-assisted intervention via machine intelligence.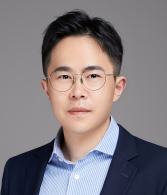 Michael Fan
Michael Fan is an Assistant Professor in the Department of Economics teaching applied econometrics for mostly economics and business major students. He received his PhD in economics from North Carolina State University in 2012. Prior to joining CUHK in 2020, he was a faculty member of Xiamen University, China and was included in the Excellent Youth Academic Researcher Development Program of Fujian Province in 2017. His research interests include economics, finance, computational social science and big data.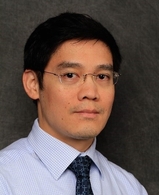 Erik Fung
Dr Erik Fung is a cardiologist and Assistant Professor in the Department of Medicine and Therapeutics, CUHK. He practices clinical cardiology with a focus on heart failure.
Dr Fung graduated from CUHK in 2004, and completed his internship at PWH. He had received research training at Harvard Medical School, University of Cambridge, and Imperial College London. After medical residency in Boston and cardiovascular fellowship at Dartmouth, he went on to train in heart failure/transplant cardiology at USC in Los Angeles.
He enjoys teaching and leads a team of researchers in the Laboratory for Heart Failure and Circulation Research, LiHS, CUHK.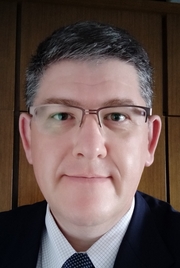 Colin A. Graham
Professor Colin Graham is Director and Professor of Emergency Medicine at CUHK. He qualified from Glasgow in 1994 and completed surgical and emergency medicine training in Scotland. He came to CUHK in 2004 where he combines clinical practice in emergency medicine with clinical teaching. He has broad research interests including trauma, sepsis and critical care. He has published widely, including co-authoring two editions of the Oxford Handbook of Emergency Medicine. Professor Graham has been involved with Morningside College since its inception and is a Founding Fellow of the College. He has been Dean of Students at Morningside College since 2016.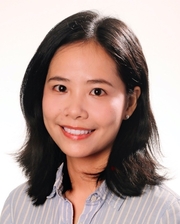 Chaoran Huang
Dr. Chaoran Huang joined the Department of Electronic Engineering at the Chinese University of Hong Kong as an assistant professor in April 2021. She received her Ph.D. degree from CUHK in 2016. After graduation, she worked as a postdoctoral research associate at Princeton University in Prof. Paul Prucnal's group, investigating and developing new fronts in computing and information processing using light. Her current research at CUHK is dedicated to building faster and more efficient hardware for neuromorphic computing on photonic integrated circuits and developing related applications.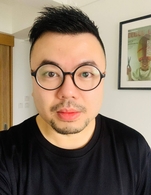 Benny Lim
Benny Lim is Associate Professor of Practice and Director of the Master of Arts in Cultural Management programme with the Department of Cultural and Religious Studies. He is also Visiting Professor, Taylor's University (Malaysia) and Adjunct Professor, UniPegaso (Italy). Prior to his current appointments, Benny was in the senior leadership team of both Berjaya University College and KDU University College in Malaysia. He was a Visiting Scholar of Peking University's Institute of Cultural Industries (2019-2020), Honorary Research Fellow of University of Nottingham's (Malaysia) Asia Research Institute (2019), and Visiting Assistant Professor of Macau's Institute of Tourism Studies (2015-2016). Over the last 20 years, Benny has also developed an extensive creative and curatorial portfolio comprising of theatrical works and arts festivals.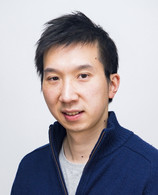 Lowell Ling
Lowell Ling is an Assistant Professor in the Department of Anaesthesia and Intensive Care. He received his medical training at the University of London and completed a Master of Philosophy in Translational Medicine from the University of Cambridge. He is a Specialist in Intensive Care at Prince of Wales Hospital. His research interests include sepsis and critical care.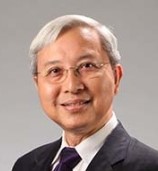 Liu Pak Wai
Professor Liu Pak-wai received his AB from Princeton University, and MA and PhD from Stanford University. He is Distinguished Research Fellow of the Lau Chor Tak Institute of Global Economics and Finance and Emeritus Professor of Economics. He was formerly Pro-Vice-Chancellor, Chairman of the Department of Economics, Professor of Economics and Founding Director of the Institute of Global Economics and Finance of The Chinese University of Hong Kong. His research interest spans the fields of applied economic theory, economics of uncertainty, labour economics, executive compensation, financial markets, Chinese economy and Hong Kong economy. Professor Liu is dedicated to community service. He is a Director of the Hong Kong Institute for Monetary and Financial Research of the Hong Kong Monetary Authority. He is currently Chairman of the Advisory Committee on Post-Office Employment for former Chief Executives and Politically Appointed Officials. He is a member of the Judicial Officers Recommendation Commission.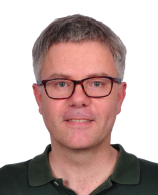 Urs Maurer
Professor Urs Maurer is an Associate Professor at the Department of Psychology at The Chinese University of Hong Kong. Previously, he was a Research Professor at the University of Zurich and a postdoctoral fellow at the Weill Medical College of Cornell University in New York. In his research he uses neuroimaging techniques, such as Electroencephalography and functional Magnetic Resonance Imaging, to investigate reading acquisition, dyslexia, foreign language learning, and reading across different languages.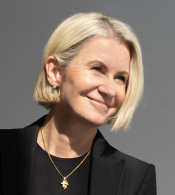 Eliza Mik
Dr Eliza Mik teaches Contract Law and Legal Technologies at the Faculty of Law. She was born in Poland, grew up in Germany and did her PhD in Australia. For a brief time, she took time off from being a lawyer and worked as a diving instructor in Egypt and Vanuatu. Before joining academia, she has worked in multiple software companies, tech start-ups and telecommunication providers in Australia, Malaysia, Poland and the United Arab Emirates advising on e-commerce, payment systems, software licensing and technology procurement. Eliza has always been interested in technology - particularly the legal implications of transaction automation, including blockchains and Artificial Intelligence, as well as broader issues surrounding the Digital Economy. Adopting a practical, commerce-oriented approach, Eliza has published in prominent journals the areas of contract, e-commerce and cyberlaw. Her current research centers on the applications of machine learning in law and on smart contracts. In her spare time, Eliza hikes around Hong Kong and watches Korean Dramas on Netflix.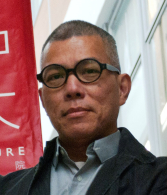 Edward Ng
Professor Edward Ng is Yao Ling Sun Professor of Architecture of The Chinese University of Hong Kong (CUHK). He specializes in Green Building, Environmental and Sustainable Design, and Urban Climatology for City Planning. As an environmental consultant to the Government of the Hong Kong Special Administrative Region, Professor Ng developed the performance-based daylight design practice note, the Air Ventilation Assessment Technical Guidelines and the Urban Climatic Maps. Recently, he has focused on designing for the elderly taking into account Climate Change. Professor Ng has published over 500 papers and 3 books. He has twice received the International Award from the Royal Institute of British Architects (RIBA).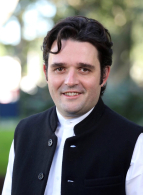 Laurie Pearcey
Laurie Pearcey commenced his appointment at the Chinese University of Hong Kong (CUHK) in September 2021. Laurie is responsible for expanding CUHK's external reputation and profile with media, public policy makers, industry partners, future students and alumni locally, nationally and overseas.
Prior to his appointment at CUHK, Laurie was Pro Vice-Chancellor (International) at the University of New South Wales (UNSW Sydney) and served as Chief Executive Officer of Australia's oldest pathways education provider, UNSW Global Pty Ltd. Before joining higher education, he was Chief Executive Officer of the Australia China Business Council. Currently, Laurie is a non-executive director of UCAS International in the United Kingdom and a member of the Education Committee of the British Chamber of Commerce in Hong Kong.
Laurie is a fluent Mandarin speaker and is learning Cantonese.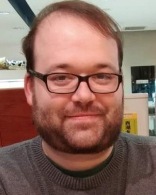 Nicholas Rimell
Nicholas Rimell is an Assistant Professor in the Department of Philosophy. Before joining CUHK in January 2022, he was a Lecturer in Philosophy at Jilin University in Changchun, China. He received his Ph.D. from the University of Virginia (Charlottesville, USA) in 2018. His research interests include metaphysics, philosophy of mind, and ethics. He is currently pursuing work on persistence and personal identity, and on the relationship between these issues and moral and prudential reasoning.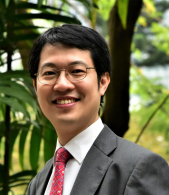 Anthony M. C. So
Professor Anthony So received his BSE degree in Computer Science from Princeton University with minors in Applied and Computational Mathematics, Engineering and Management Systems, and German Language and Culture. He then received his MSc and PhD degrees in Computer Science with a PhD minor in Mathematics from Stanford University. Professor So joined CUHK in 2007 and is currently Professor in the Department of Systems Engineering and Engineering Management. His research focuses on optimization theory and its applications in various areas of science and engineering. He is appointed as an Outstanding Fellow of the Faculty of Engineering at CUHK in 2019. He has received a number of research and teaching awards, including the 2022 University Education Award, the 2018 IEEE Signal Processing Society Best Paper Award, the 2016-17 CUHK Research Excellence Award, the 2013 CUHK Vice-Chancellor's Exemplary Teaching Award, and the 2010 INFORMS Optimization Society Optimization Prize for Young Researchers.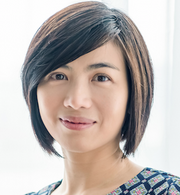 Suzanne So
Suzanne So is Associate Professor in the Department of Psychology. She obtained her BA in Experimental Psychology at Oxford University, followed by MSSc in Clinical Psychology at the Chinese University of Hong Kong, and PhD in Psychology at King's College London. Her research interests are cognitive models of psychosis, cognitive-behavioural therapy, and the use of experience sampling methodology as assessment and treatment. She is recipient of the 2016 CUHK Young Researcher Award, the 2016 University Education Award, and the 2017 UGC Teaching Award.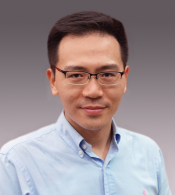 Song Xu
Prof Song obtained his Doctorate degree (D.Phil) in Materials Engineering from University of Oxford, UK (2010). After working briefly from 2010 to 2012 in Oxford for Rolls-Royce University Technology Center (RR-UTC), he joined Singapore Institute of Manufacturing Technology (SIMTech) under Agency of Science, Technology and Research (A*STAR) Singapore as scientist/senior scientist from 2012, and won the best industry project award (2016) and best staff presentation award (2019) during his tenure. He joined The Chinese University of Hong Kong in 2019 as Assistant Professor in design and manufacturing. Prof. Song currently serves as editor of Materials and Design.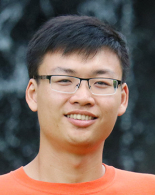 Yen Joe Tan is an Assistant Professor in the Earth System Science Programme, the Faculty of Science. As a geophysicist, he specializes in earthquakes, volcanoes, and various geophysical processes in the ocean. He received Ph.D. in Geophysics from Columbia University after graduated from Lafayette College with B.A. in Anthropology and Sociology and B.S. in Geology. He was a postdoctoral scholar at Stanford University before joining CUHK.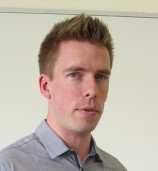 Kristof Van den Troost is an Assistant Professor at the Centre for China Studies. A graduate of the Department of Sinology at the University of Leuven (Belgium), Kristof in 2011 received his PhD in Chinese Studies from CUHK. Specialized in Chinese cinemas, he has written on film censorship, the history of the crime film in Hong Kong, and Chinese genre cinema. He currently teaches courses on Taiwanese cinema, East Asian film genres, and on cinematic and literary representations of historical trauma and memory in 20th and 21st century China.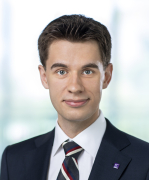 Willem van Vliet is an Assistant Professor in the Department of Finance. Prior to joining CUHK in 2019, he obtained his PhD in financial economics from the University of Chicago. Willem's research interests lie in financial stability and financial econometrics, and he teaches courses on financial derivatives and quantitative methods in finance.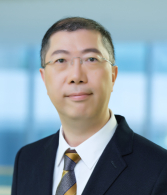 William Wan is a Professor in the Department of Management. He received his Ph.D. in management from Texas A&M University. His expertise is in strategic management, corporate governance, international business, and strategic entrepreneurship. He was an Associate Editor of Journal of Management, and a Consulting Editor of Management and Organization Review. Also, he is serving or has served on the editorial boards of a number of leading business journals, and was a Representative-at-Large at Strategic Management Society's Corporate Strategy Interest Group.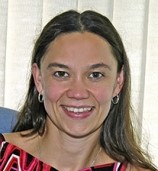 Saskia Witteborn
Saskia Witteborn is Associate Professor in the School of Journalism and Communication. She received her PhD from the University of Washington where she is fellow at the Center for Local Strategies Research. Her research area is communicative practice and transnational migration with a focus on the intersections between new technologies, embodied practice, group formation, and the construction of locality. She is also very interested in cultural practices related to communication and notions of global citizenship. Her research spans China, Europe, and North America. In 2013 she was a Visiting Professor at Free University of Berlin. She is Associate Editor of the Chinese Journal of Communication and the Journal of International and Intercultural Communication and recipient of the Exemplary Teaching Award, Faculty of Social Sciences.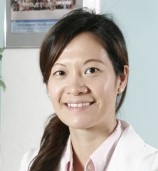 Carmen Wong
Dr. Carmen Wong is Associate Professor of Practice in Family Medicine and Medical education in the JC School of Public Health and Primary Care. She received training in Cardiff University School of Medicine, Oxford Deanery VTS and University of Edinburgh and is a member of the Royal College of General Practitioners (UK). Dr. Wong is Assistant Dean (Education) and Associate Director of the Office of Medical Education, Faculty of Medicine. She is Director of the Centre of Research and Promotion in Women's Health. Her teaching and research interests include: doctor & student–patient relationship, communication skills and patient empowerment.
Xi Chao
Chao Xi is Professor and Outstanding Fellow of the Faculty of Law. He is concurrently Associate Dean (Research) of the Law Faculty and Head of the Graduate Division of Law, and he heads the Chinese Law Programme at the Hong Kong Institute of Asia-Pacific Studies. Professor Xi specializes in comparative corporate law, securities regulation, and financial regulation, with a particular focus on the case of China. He is a Member of the Chartered Institute of Arbitrators (CIArb), UK.