Main content start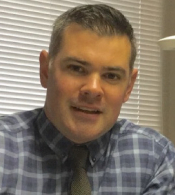 Scott Aubrey
Scott Aubrey is an Assistant Professor in the Department of Curriculum and Instruction, Faculty of Education, and the Deputy Coordinator of the BA (English Studies) and BEd (English Language Education) joint degree programme. Scott received his PhD in Applied Linguistics from the University of Auckland in 2016 and was awarded the Best PhD Thesis Award from the Applied Linguistics Association of New Zealand. Before joining CUHK, he taught for several years at universities in Japan. Scott's research interests include the development of second language motivation, learner engagement, task-based language teaching, and the role of intercultural interaction in language learning.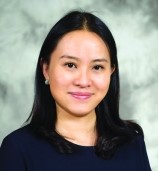 Emily Ying Yang Chan
Professor Chan received academic training in Johns Hopkins University, Harvard School of Public Health, University of Hong Kong, The Chinese University of Hong Kong and London School of Hygiene and Tropical Medicine. She serves as Professor and Assistant Dean, Faculty of Medicine, CUHK; Head, Division of Global Health and Humanitarian Medicine; Director, Collaborating Centre for Oxford University and CUHK for Disaster and Medical Humanitarian Response (CCOUC); Co-chairperson, WHO Thematic Platform for Health Emergency & Disaster Risk Management (Health-EDRM) Research Network; Visiting Professor, Oxford University Nuffield Department of Medicine; and Fellow, Harvard University FXB Center. Her research interests include climate change and health, disaster and humanitarian medicine, global and planetary health, Health-EDRM, and remote rural health. Professor Chan also has rich public health frontline experience. Various awards she received include Hong Kong Ten Outstanding Young Persons Award (2004), Ten Outstanding Young Persons of the World Award (2005), UGC Teaching Award (2017), and China's National Teaching Achievement Award (2018).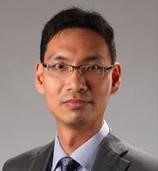 Lawrence Cheung
Professor Lawrence Cheung received his MPhil in Linguistics and MSc in Computer Science from CUHK and his PhD in linguistics from the University of California, Los Angeles (UCLA). Before joining the Linguistics and Modern Languages Department at CUHK, he was involved in a research study on the machine learning approach to computational parsing in English and Chinese. His research interests include syntax, semantics, syntactic typology, and natural language processing.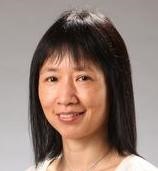 Julie Chiu
A graduate of CUHK and the University of Hong Kong, Dr. Chiu received her PhD from Hong Kong's City University. She is currently the Associate Programme Director for the General Education Foundation Programme at CUHK. Her research interests include modern Chinese and English poetry, translation criticism and history, Buddhist studies, and she has a keen interest in teaching the classics through general education.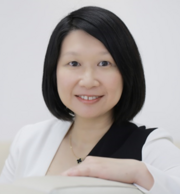 Rossa W. K. Chiu
Rossa Chiu is the Choh-Ming Li Professor of Chemical Pathology and Associate Dean (Development) at the Faculty of Medicine. Prof Chiu studied medicine at the University of Queensland, Australia and later pursued her Doctor of Philosophy studies at The Chinese University of Hong Kong. Prof Chiu has made significant contributions to the development of non-invasive prenatal diagnostic tests which have been clinically implemented by many centres around the world. Recently, she has been investigating the detection of cancer-derived DNA in human plasma with an aim to develop non-invasive blood tests for the early detection of cancer.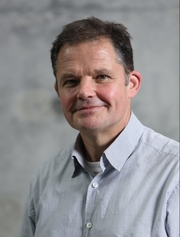 David Dernie
David is Professor of Architecture and Director of the School of Architecture. A graduate of the University of Cambridge with a starred distinction (1988), David was twice a Rome Scholar in Architecture (1991-93) and elected a Fellow at Fitzwilliam College, University of Cambridge (1999). Previously Head of Manchester and Leicester Schools of Architecture, David became Dean of the Faculty of Architecture and Built Environment at the University of Westminster in 2012. Over the years, he has lectured and published widely, and exhibited his drawings and paintings internationally.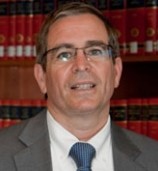 David C. Donald
David C. Donald is a Professor in the Law Faculty of The Chinese University of Hong Kong. David previously taught at the Institute for Law and Finance of the University of Frankfurt, Germany and before that worked for a decade as a corporate and financial lawyer in the US and Europe. David holds PhDs in both Law and Comparative Literature, and conducts research in corporate law, financial infrastructure, comparative law, and the juncture between law and technology. David founded the Law Faculty's Centre for Financial Regulation and Economic Development, and serves currently as its executive director.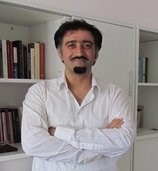 Murat Es
Dr Murat Es is a Lecturer in the Department of Geography and Resource Management. He studied History (BA) and Sociology (MA) at Bosphorus University in his native Turkey, before pursuing doctoral studies in the Department of Geography at the University of North Carolina at Chapel Hill. Dr Es has taught at several universities in Hong Kong before joining CUHK. Trained as a cultural geographer, Es' work highlights the co-construction of urban spaces and identities through cross-cultural encounters forged by national and transnational mobilities. His current research explores practices of citizenship, belonging, and urban development in Turkey, the Netherlands and Hong Kong.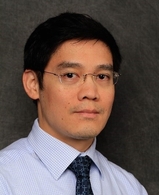 Erik Fung
Dr Erik Fung is a cardiologist and Assistant Professor in the Department of Medicine and Therapeutics, CUHK. He practices clinical cardiology with a focus on heart failure.
Dr Fung graduated from CUHK in 2004, and completed his internship at PWH. He had received research training at Harvard Medical School, University of Cambridge, and Imperial College London. After medical residency in Boston and cardiovascular fellowship at Dartmouth, he went on to train in heart failure/transplant cardiology at USC in Los Angeles.
He enjoys teaching and leads a team of researchers in the Laboratory for Heart Failure and Circulation Research, LiHS, CUHK.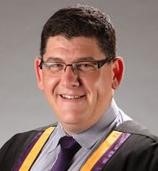 Colin A. Graham
Professor Colin Graham qualified from Glasgow in 1994 and completed his surgical and emergency medicine training in Scotland. He came to CUHK in 2004 where he combines clinical practice in emergency medicine with clinical teaching. He has broad research interests within emergency medicine and has published widely. He co-authored two editions of the Oxford Handbook of Emergency Medicine and has contributed to several textbooks. He was Editor-in-Chief of the European Journal of Emergency Medicine (2009-2019) and is a Council Member of the Hong Kong College of Emergency Medicine (2013-2019). He has been Dean of Students at Morningside College since 2016.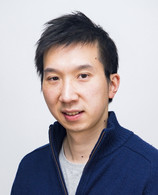 Lowell Ling
Lowell Ling is an Assistant Professor in the Department of Anaesthesia and Intensive Care. He received his medical training at the University of London and completed a Master of Philosophy in Translational Medicine from the University of Cambridge. He is a Specialist in Intensive Care at Prince of Wales Hospital. His research interests include sepsis and critical care.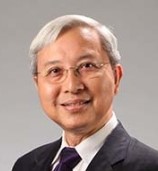 Liu Pak Wai
Professor Liu Pak-wai received his AB from Princeton University, and MA and PhD from Stanford University. He is Research Professor of the Lau Chor Tak Institute of Global Economics and Finance and Emeritus Professor of Economics. He was formerly Pro-Vice-Chancellor, Chairman of the Department of Economics, Professor of Economics and Founding Director of the Institute of Global Economics and Finance of The Chinese University of Hong Kong. His research interest spans the fields of applied economic theory, economics of uncertainty, labour economics, executive compensation, financial markets, Chinese economy and Hong Kong economy. Professor Liu is dedicated to community service. He is a Director of the Hong Kong Institute of Monetary Research of the Hong Kong Monetary Authority. He is currently Chairman of the Advisory Committee on Post-Office Employment for former Chief Executives and Politically Appointed Officials. He was a Non-Executive Director of the Securities and Futures Commission and Chairman of its Remuneration Committee.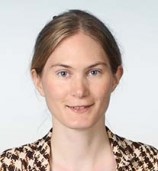 Emma MacPherson
Emma MacPherson (nee Pickwell) studied Natural Sciences for her undergraduate degree at Cambridge University followed by an MSci in Physics and PhD with the Semiconductor Physics Group. Having completed her thesis in 2005, she worked for TeraView Ltd as a Medical Scientist until moving to Hong Kong in 2006. Professor MacPherson set up a terahertz laboratory at the Department of Electronic Engineering, CUHK during her post between 2006 and 2009 as an assistant professor. She spent 3 years at HKUST as a visiting assistant professor (September 2009 -2012). She returned to the Department of Electronic Engineering, CUHK in Sept 2012. Professor MacPherson represents Hong Kong on the International Organising Committee for the Infrared and Millimeter Wave and Terahertz Wave conference series and will be Chair of the 2015 conference which will be held at CUHK.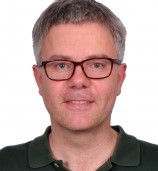 Urs Maurer
Professor Urs Maurer is an Associate Professor at the Department of Psychology at The Chinese University of Hong Kong. Previously, he was a Research Professor at the University of Zurich and a postdoctoral fellow at the Weill Medical College of Cornell University in New York. In his research he uses neuroimaging techniques, such as Electroencephalography and functional Magnetic Resonance Imaging, to investigate reading acquisition, dyslexia, foreign language learning, and reading across different languages.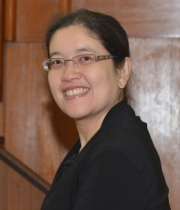 Carmen C. Y. Poon
Carmen CY Poon graduated from the Engineering Science (Biomedical) Program and obtained her master degree at University of Toronto. She completed her Ph.D. in Electronic Engineering at The Chinese University of Hong Kong, where she is now an Assistant Professor at the Department of Surgery.
Carmen has served as IEEE Engineering in Medicine and Biology Society (EMBS) AdCom member (2014-2016), and Chair for EMBS Technical Committee on Wearable Biomedical Sensors and Systems (2016-2017). She was awarded Early Career Award from two world's largest international professional societies of biomedical engineers, the International Federation of Medical and Biological Engineering / The International Academy of Medical and Biological Engineering (IFMBE/IAMBE) and the IEEE-EMBS in 2015 and 2018, respectively.
Her main research interests include wearable sensing and endoscopic informatics that have potential to change clinical practices.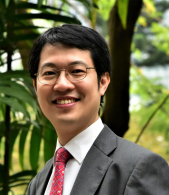 Anthony M. C. So
Professor Anthony So received his BSE degree in Computer Science from Princeton University with minors in Applied and Computational Mathematics, Engineering and Management Systems, and German Language and Culture. He then received his MSc and PhD degrees in Computer Science with a PhD minor in Mathematics from Stanford University. Professor So joined CUHK in 2007 and is currently Professor in the Department of Systems Engineering and Engineering Management. His research focuses on optimization theory and its applications in various areas of science and engineering, including computational geometry, machine learning, signal processing, and statistics. He has received a number of research and teaching awards, including the 2018 IEEE Signal Processing Society Best Paper Award, the 2016-17 CUHK Research Excellence Award, the 2013 CUHK Vice-Chancellor's Exemplary Teaching Award, and the 2010 Institute for Operations Research and the Management Sciences (INFORMS) Optimization Society Optimization Prize for Young Researchers.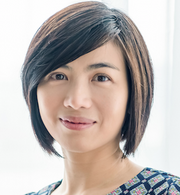 Suzanne So
Suzanne So is Associate Professor in the Department of Psychology. She obtained her BA in Experimental Psychology at Oxford University, followed by MSSc in Clinical Psychology at the Chinese University of Hong Kong, and PhD in Psychology at King's College London. Her research interests are cognitive models of psychosis, cognitive-behavioural therapy, and the use of experience sampling methodology as assessment and treatment. She is recipient of the 2016 CUHK Young Researcher Award, the 2016 University Education Award, and the 2017 UGC Teaching Award.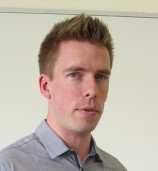 Kristof Van den Troost is an Assistant Professor at the Centre for China Studies, where he also serves as MA programme director. A graduate of the Department of Sinology at the University of Leuven (Belgium), Kristof in 2011 received his PhD in Chinese Studies from CUHK. Specialized in Chinese cinemas, he has written on film censorship, the history of the crime film in Hong Kong, and Chinese genre cinema. He currently teaches courses on Taiwanese cinema, East Asian film genres, and on cinematic and literary representations of historical trauma and memory in 20th and 21st century China.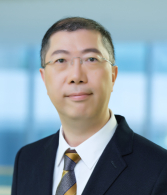 William Wan is a Professor in the Department of Management. He is also Co-Director of the EMBA Programme and Director of the Center for International Business Studies. He received his Ph.D. in management from Texas A&M University. His expertise is in strategic management, corporate governance, and strategic entrepreneurship. He is currently an Associate Editor of Journal of Management, and was a Consulting Editor of Management and Organization Review. Also, he is serving or has served on the editorial boards of a number of leading business journals, and was a Representative-at-Large at Strategic Management Society's Corporate Strategy Interest Group.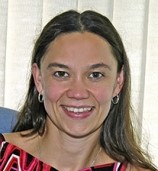 Saskia Witteborn
Saskia Witteborn is Associate Professor in the School of Journalism and Communication. She received her PhD from the University of Washington where she is fellow at the Center for Local Strategies Research. Her research area is communicative practice and transnational migration with a focus on the intersections between new technologies, embodied practice, group formation, and the construction of locality. She is also very interested in cultural practices related to communication and notions of global citizenship. Her research spans China, Europe, and North America. In 2013 she was a Visiting Professor at Free University of Berlin. She is Associate Editor of the Chinese Journal of Communication and the Journal of International and Intercultural Communication and recipient of the Exemplary Teaching Award, Faculty of Social Sciences.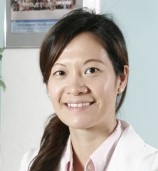 Carmen Wong
Dr. Carmen Wong is Associate Professor of Practice in Family Medicine and Medical education in the JC School of Public Health and Primary Care. She received training in Cardiff University School of Medicine, Oxford Deanery VTS and University of Edinburgh and is a member of the Royal College of General Practitioners (UK). Dr. Wong is Assistant Dean (Education) and Associate Director of the Office of Medical Education, Faculty of Medicine. She is Director of the Centre of Research and Promotion in Women's Health. Her teaching and research interests include: doctor & student–patient relationship, communication skills and patient empowerment.
Xi Chao
Chao Xi is Professor and Vice-Chancellor's Outstanding Fellow of the Faculty of Law. He is also Director of the Chinese Law Programme, Hong Kong Institute of Asia-Pacific Studies. He holds various visiting positions, such as Professorial Research Fellow at SOAS China Institute, University of London. He specializes in corporate law, securities regulation, and financial regulation, with a particular focus on China.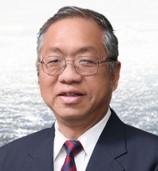 Shing-Tung Yau
Professor Yau's research as a mathematician includes work in differential geometry, and the theory of Calabi-Yau manifolds. In 1976 he proved Calabi's conjecture on a class of manifolds now named Calabi-Yau manifolds, which has become the geometric ground where physicists build their string theory. Professor Yau is a Professor of Mathematics at Harvard University and Distinguished Visiting Professor-at-Large at CUHK. His revolutionary use of the methods of partial differential equations in the area of differential geometry has had a lasting impact on geometry. Professor Yau is renowned as an energetic teacher and educator and has received a number of awards, including the Fields Medal (1982), a MacArthur Fellowship (1985), the Crafoord Prize (1994), the (U.S.) National Medal of Science (1997), the Wolf Prize (2010) and the Marcel Grossmann Award (2018).