Main content start
Parent-Pleaser No More: A Moment of Epiphany Upon Graduation
Parent-Pleaser No More: A Moment of Epiphany Upon Graduation
07December2020

Lorraine Yu
English Studies, 2020 Graduate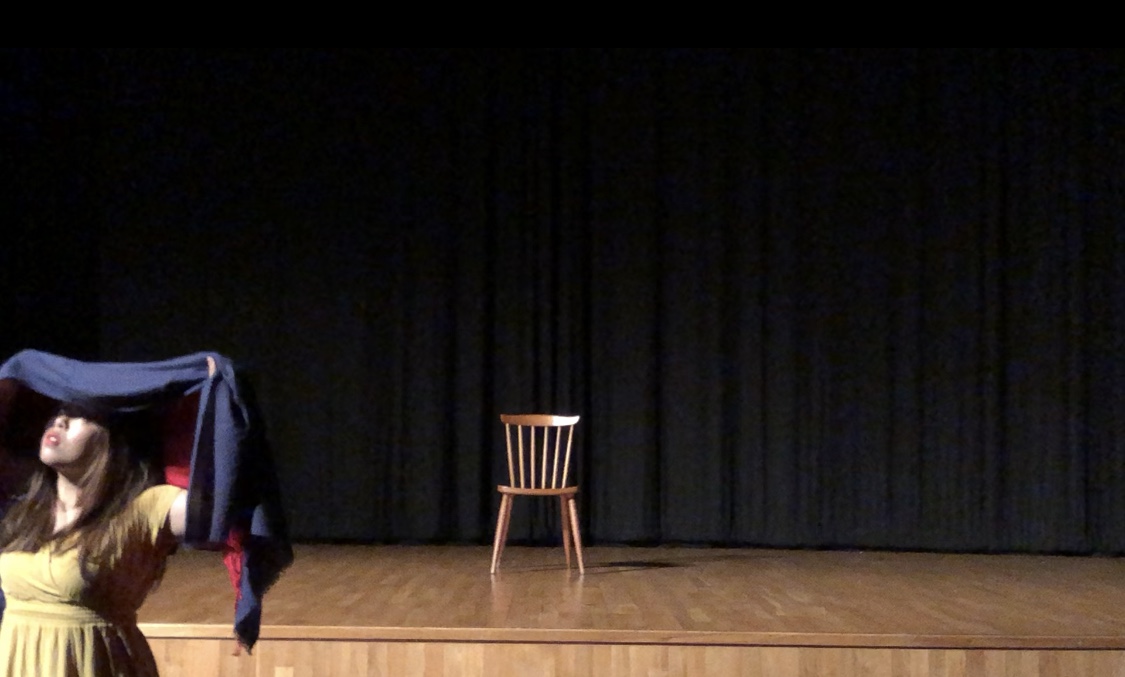 Behind-the-scenes of the final performance of my capstone project, two weeks before I left for my exchange programme in Amsterdam.
Years from now, perhaps the Class of 2020 will be referred to as the graduates universities awkwardly sent out into the world in the midst of a raging pandemic, not to mention an unpromising job market.
As for me, I would have never expected that my last class as an undergraduate student would take place in front of a laptop screen 9,271 km away from home. In January, I packed my bags and left for my exchange programme in Amsterdam with the expectation that I would be greeted by the same humid, almost stifling air a few months later upon my return to Hong Kong. I remember how friends and family waved me off quite blithely. There were some "see you later"s, and casual suggestions of spending the rest of my year in Europe. I remember politely nodding at all their friendly recommendations, while silently thinking to myself that I was definitely not going to spend the rest of my summer in Europe, let alone an entire year.
I'm not sure why I assumed that the idea of staying in Europe after my exchange programme was implausible or unwise. As much of an arts student as I was — English major working as a private tutor by day and moonlighting as a theatre actress by night — what I imagined for myself upon graduation, to put it plainly, was diving headfirst into the Hong Kong workforce, getting a stable job and making my parents proud (or at least not making them worry even more about my being a fresh English degree graduate with nothing but an undying passion for theatre).
But I was wrong.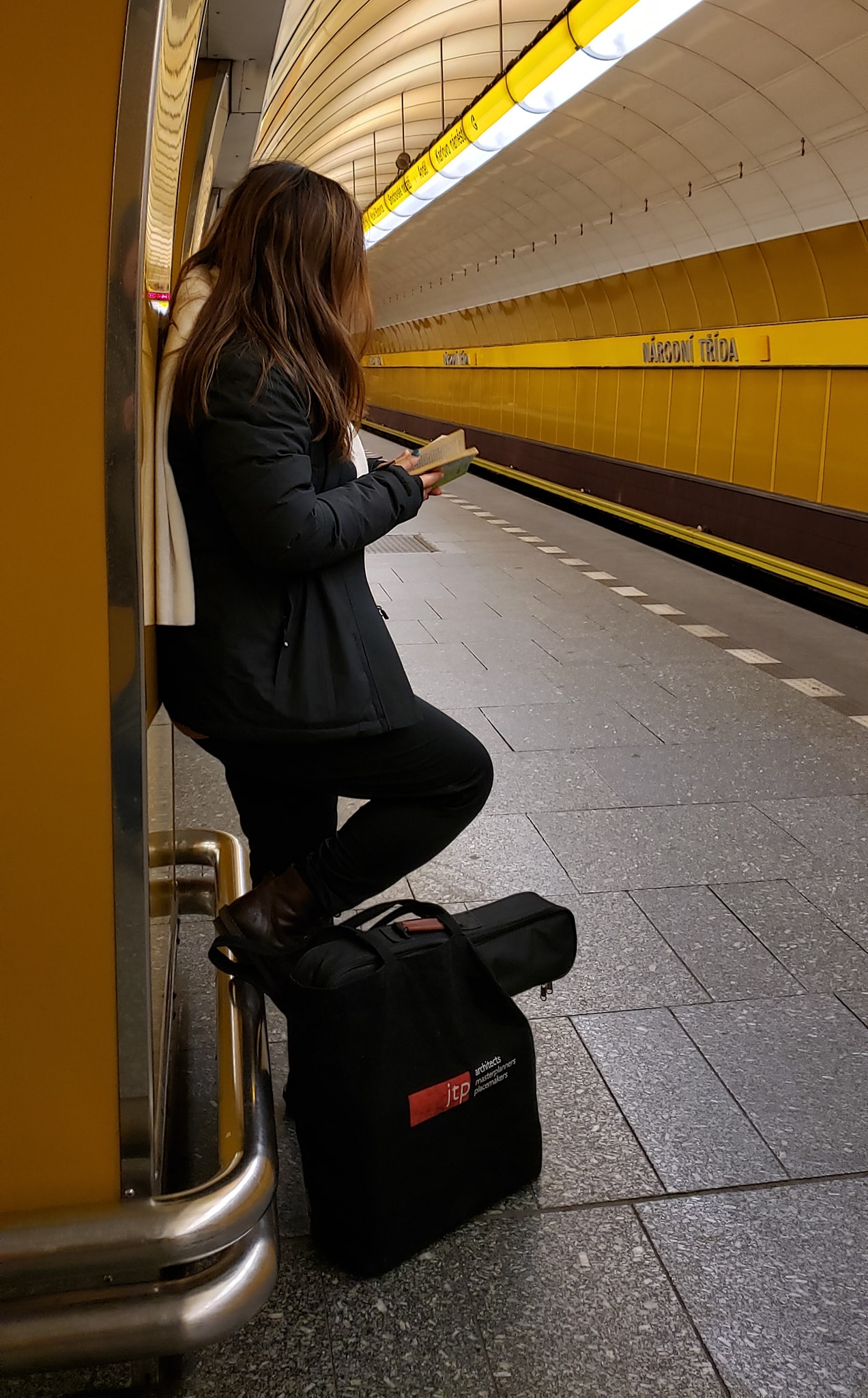 Waiting for the subway in Prague, and on my way to catch my flight to Amsterdam, still blissfully unaware of what lay ahead for the rest of 2020.
A month after my last online lecture at Amsterdam University College, in July, I also completed my last GEMC course online as well. With a sigh of relief that came from submitting my last university assignment, I then asked myself a rather simple but pressing question: Now what?
A few months ago, I naively thought that my last day as an undergraduate would be followed by another new chapter in my life that I could predict, plan and execute. Obviously, I could not have been more wrong; as of July, I was struggling to decide whether I should go back to Hong Kong, despite the city's battle with a third wave of COVID-19, or remain in Europe where countries that had been doing alright for the past few months of lockdown measures seemed to be growing lax with their coronavirus restrictions.
I had always liked to believe that despite my signature impulsiveness, I was also equally capable of being rational and sensible, and so I proceeded to weigh the pros and cons by listing all the reasons that might hold me back from enjoying my summer overseas, instead of going back home.
It did not take me long to finish that list, in fact, for it was painfully short. To tell the truth, the list came down to only one item: my parents.
Naturally, I had to verify whether my recently retired parents were indeed anxiously waiting to reunite with their daughter at home in Hong Kong.
"Hey, it's me. I was just wondering about my summer plans. What do you think if I stay in Europe for longer? I might stay in Amsterdam if I manage to find a place to stay or go to Berlin. I know someone there who might be able to hook me up with something cheap. But I don't really know. What do you think?"
"Oh, hello, well, if you can afford it, then why not? I don't see why you should bother coming back to Hong Kong right now. The cases are rising here, and it's definitely not going to be easy for you to get a job now anyway."
"Oh, okay. But don't you, like, want to see me or want me to come back home or something?"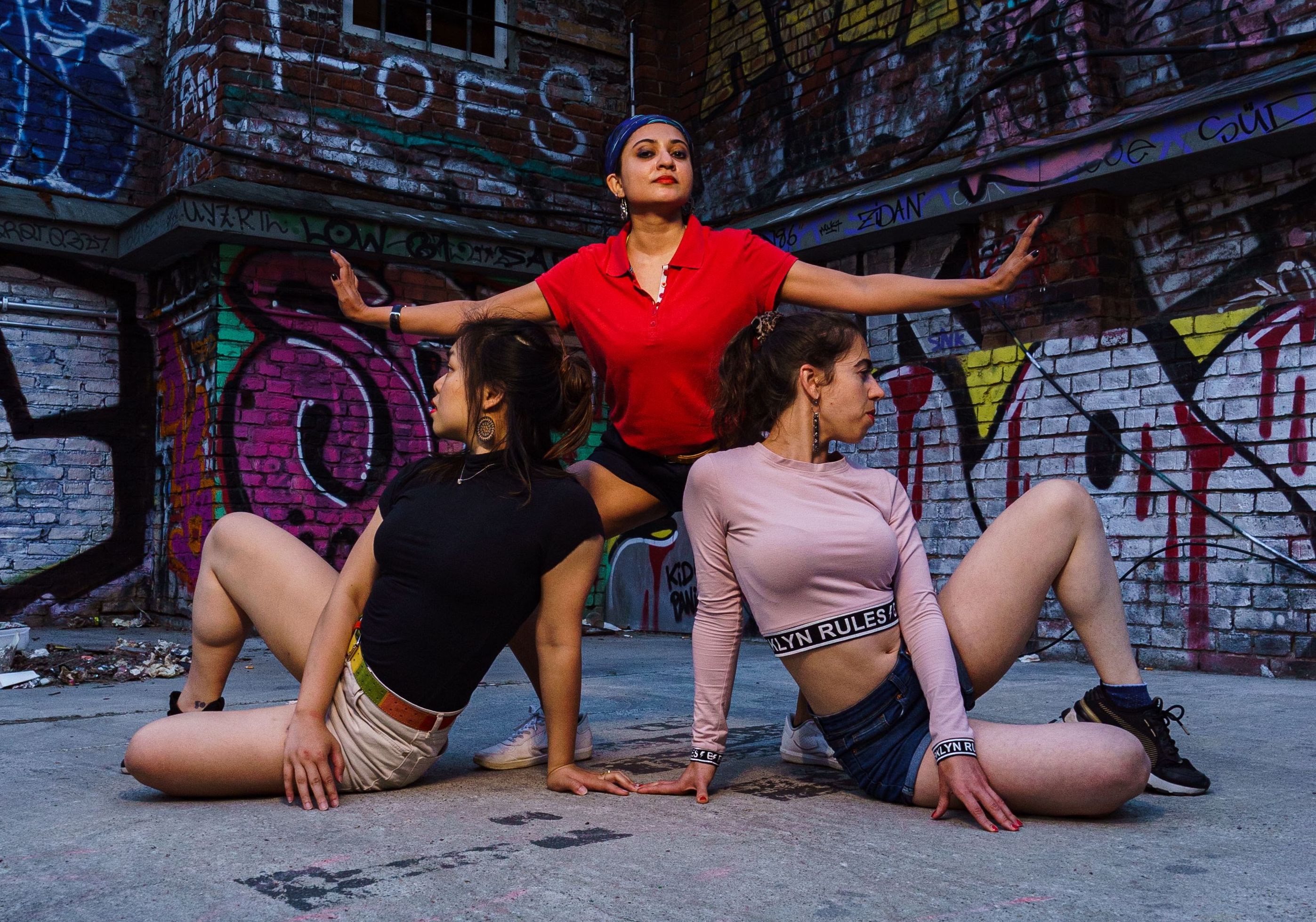 Stumbling upon an opportunity to collaborate with dancers from Berlin and shoot a dance cover video for a renowned Indian pop singer.
To be honest, the rest of the phone call barely mattered because, for the first time in my life, I realized that there was literally, absolutely nothing waiting for me. There were no classes, studies, pending job applications, freelance performing arts gigs, or teaching jobs waiting for me. In fact, nobody needed me.
In that moment, I was confronted by the reality that what I had always imagined for my future, which could be conveniently generalized as to get a job for the purpose of pleasing my parents, was not merely a default expectation instilled by others or the society that I had grown up in, but rather, over the years, this belief was further reinforced by my own understanding of what it meant to be a sensible person upon graduation. As it turned out, I was much more attached to the idea of becoming a useful, respectable member of society than I would have liked to admit.
Needless to say, not every Hong Kong university student has the liberty to decide for themselves whether they want to take their time looking for a job after graduation or plunge right into their hustle and grind so as to support their family's livelihood. Initially, realizing how fortunate I was, and that I had been presented with the golden opportunity to choose for myself had brought up nothing but a lingering sense of guilt, which stemmed from the privilege that I enjoy as the youngest at home, who was not pressured to provide for the family.
But then again, what was the use of my guilt anyway? The pang of guilt that I strongly felt could neither hurt nor change the lives of others. The only thing that my guilt ever really did was hinder me from bravely going after what I really wanted to do for myself and choosing the life that I want to live. Instead of insisting on being sensible and aspiring to be useful right after graduation as a default reality and as a sign of solidarity with some of my peers who must work upon graduation, what if I make good use of my privilege by staying true to who I want to become in the future, while tirelessly keeping myself informed about all the injustices that occur on a daily basis, and eventually finding my own unique way of combining my artistic passions with the ongoing work of learning to become a more effective ally for disadvantaged people who deserve all the help and support that a society could offer?
And so, for the time being, between the comfort of home and the fear and thrill of living on a budget, almost friendless and without an address in a foreign land, I chose the latter.
Back