Main content start
01December2021

Hou Yuan Tan
Translation, Year 2
It is one of the ironies of life that boredom hounds me to be busy only to find itself craved when work is piling. There is no escaping from this sadistic cycle, or this impossibly saggy bed inside this freezing quarantine hotel room. To do or not to do, that is the question amongst many others. Should I assertively yet politely ask my roommate to turn up the air-conditioner temperature? Am I guilty of being unproductive if I continue to just mull over this question? (He said go ahead.)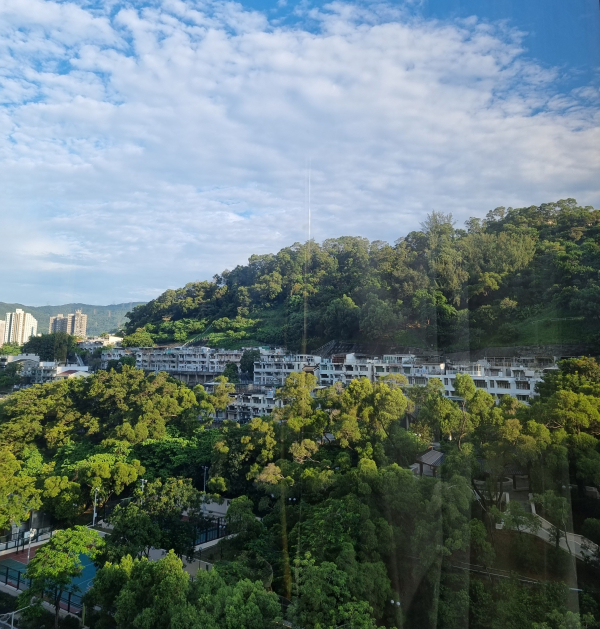 View from my hotel room
My daily quarantine routine always begins with me trying my best not to wake my roommate while slipping my jacket on (I realise I'm probably making him sound like a scary dude but he's chill; it's just me overthinking it). A warm cup of Malaysian milk tea quietly poured, and some light rustling from the laptop keyboard. I am one oversized hoodie and a lofi hip hop radio – beats to relax/study to – away from a white woman's Instagram, if it wasn't for the constant subliminal buzz that keeps my heart beating a little faster and my eyes a little redder.
There is a to-do list in my laptop, filled to the bottom, but don't scroll down – the emptiness stretches and grows, so it's better not add another page on the list. Life in quarantine is scripted by this to-do list, binding words I wrapped around myself, finding assurance behind locks and chains, that I will always finish or progress on something by the end of the day. Being in confinement is fine, being in confinement alone in my head is dreadful. Questions start surfacing, I don't want to think about the meaning of my life or the fact that during a nuclear explosion there is a certain radius of distance in which all frozen supermarket pizzas are cooked to perfection. I do, therefore I am.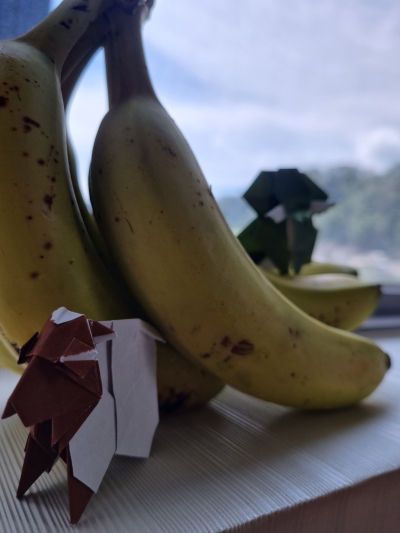 Origami sheep and elephant
So I folded an origami sheep, washed all my clothes, ate the quarantine food that isn't too bad, did some yoga, stacked towers out of juice boxes, folded another small green elephant, watched kids play basketball on the court down afar, played Minecraft, called my family.
It is tempting to just lie on the bed and pause everything. I mean, one day in my life where I do absolutely nothing can be written off as null and void, right? Yet the burden of productivity deems it distasteful, boredom is a crime. I don't know how to deal with the emptiness of quarantine, so I bury my head in work, attempting to create an illusion of a meaningful time. Keep it going.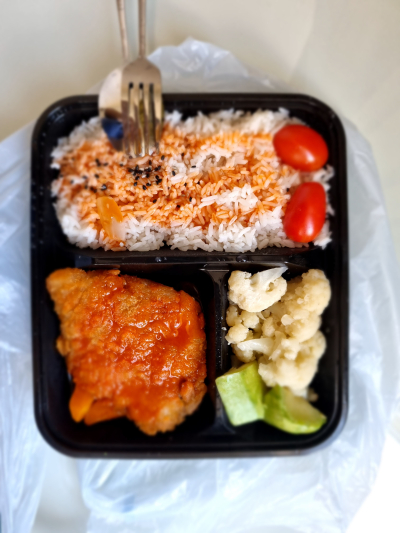 Obligatory quarantine meal box picture
Back