Main content start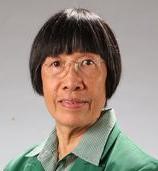 Rebecca Lee
Dr Rebecca Lee has transformed herself from a professional graphic designer, painter, photographer and writer to a polar researcher in the last 30 years. She is currently the Founder and Director of the Polar Museum Foundation.
Pursuit of innovation has resulted in her being recognized as the first Hong Kong woman explorer to reach the Arctic, Antarctic and Mount Everest Regions. She is the author of more than fourteen books, has organised numerous educational exhibitions and produced TV documentaries about the world we live in.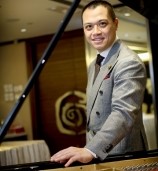 Ernest So
Internationally acclaimed concert pianist Ernest So performs regularly in Europe, United States, Asia, and the Middle East, often touring with programmes of rarely performed piano works by composers from Russia, France, Spain and Latin America. He has recorded four CD albums to date, including numerous world premiere recordings. Specializing in little-known composers and their music, Ernest has amassed a vast and valuable collection of rare piano scores, early editions, and historic records. He is also a travel writer, and dedicates huge efforts in charity work in China.