Main content start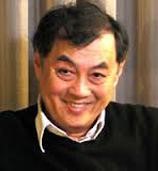 Frank Ching
Professor Ching was educated at Columbia University in New York and then worked as a journalist for the New York Times before setting up the Wall Street Journal's first bureau in Beijing in 1979. Later, after nine years on the Far East Economic Review, he moved to the South China Morning Post as Senior Columnist. He also hosts a current affairs TV programme, Newsline, airing weekly on the World channel of Asia television. He lives in Hong Kong. Professor Ching also serves as Adjunct Associate Professor in the Department of History at CUHK.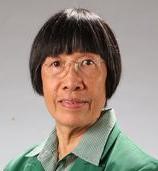 Rebecca Lee
Dr Rebecca Lee has transformed herself from a professional graphic designer, painter, photographer and writer to a polar researcher in the last 30 years. She is currently the Founder and Director of the Polar Museum Foundation.
Pursuit of innovation has resulted in her being recognized as the first Hong Kong woman explorer to reach the Arctic, Antarctic and Mount Everest Regions. She is the author of more than fourteen books, has organised numerous educational exhibitions and produced TV documentaries about the world we live in.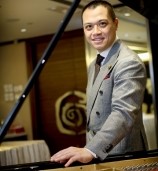 Ernest So
Internationally acclaimed concert pianist Ernest So performs regularly in Europe, United States, Asia, and the Middle East, often touring with programmes of rarely performed piano works by composers from Russia, France, Spain and Latin America. He has recorded four CD albums to date, including numerous world premiere recordings. Specializing in little-known composers and their music, Ernest has amassed a vast and valuable collection of rare piano scores, early editions, and historic records. He is also a travel writer, and dedicates huge efforts in charity work in China.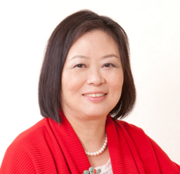 Anna Wu Hung-yuk
The Honourable Anna Wu is a solicitor and graduated from the Faculty of Law of the University of Hong Kong. She is a non-official member of the Executive Council of Hong Kong. She is the Chairperson of the Competition Commission and of the Mandatory Provident Fund Schemes Authority and a member of the International Advisory Board of the Hong Kong International Arbitration Centre. She previously served as a member of the Legislative Council and as the Chairperson of the Equal Opportunities Commission, the Consumer Council and the Operations Review Committee of the Independent Commission Against Corruption. Ms Wu was also a member of the Law Reform Commission and the Hospital Authority. She was a Director of the Hong Kong Mortgage Corporation Limited and a Non-executive Director of the Securities and Futures Commission.